Highest rated Dodge dealership in Kamloops
Competitive prices and superior selection
Convenient location and modern facilities
A combined 300 years of experience working FCA products
View Inventory
Experience that convenience that comes with the fantastic Ram lineup and know that these modern heirs to Dodge trucks for sale in BC have the features to make your life better. Whether you're looking for a reliable companion that will give you the confidence to explore the world and get work done - or you want a truck that will last for years down the line - you're in good hands with Kamloops Dodge. We're proud to offer our driving community the competitive prices and the superior service that matches the vehicles on our lot.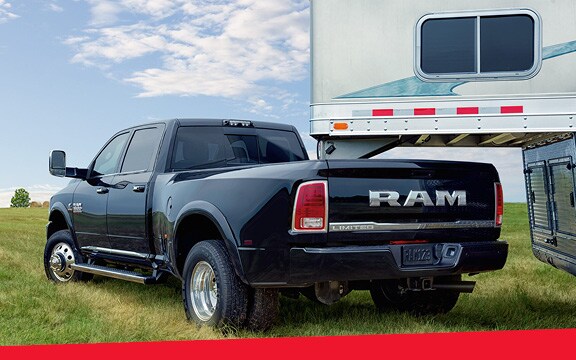 Take a few moments to review our inventory and let our experts know what you want from your next vehicle - and we'll get right to work narrowing down the options until you've found the ideal vehicle for you. We're confident that you're going to love what's in store for you. Better yet, with state-of-the-art departments at your disposal, we're going to make it easy to continue to enjoy your truck for plenty of adventures ahead. Visit us or reach out to our team today. Let's get you the truck you deserve - at Kamloops Dodge!
Huge Selection of Dodge Trucks for Sale
Alright, so you want to be sure that you're getting the most out of your next truck, right? Let our staff know what that means to you and we'll get right to work offering you the opportunities and the options that best reflect your specific needs and expectations moving forward. For instance, do you want a truck that makes statement in the way you'll find on the
Ram 3500
? With an outstanding payload of up to 3,352 kg (7,390 lb) all the way to the remarkable towing capacity of up to 14,157 kg (31,210 lb) - well, as you can see, there's certainly a lot going on this heavy-duty option. Ram aims to be the new standard for the truck industry - and does a fine job of providing modern drivers with the options to suit that.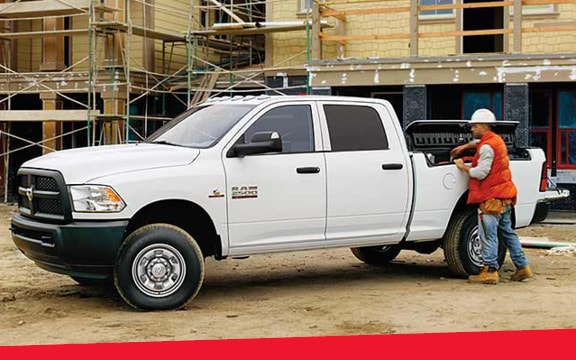 Check out the
Ram 2500
with a best-in-class gas towing capacity of up to 7,403 kg (16,320 lb) and a torque limit that really impressed at up to 800 lb-ft when equipped with the 6.7-Litre Cummins Turbo Diesel I-6 engine. There's a lot to love about the Ram 2500. Find out more about the Ram brand with the team at Kamloops Dodge. Let's get to the Ram 1500 - truly one of the most impressive additions to the light-duty lineup ever conceived, this remarkably effective member of the Ram team offers class-exclusive features and best-in-class opportunities for drivers that want the best the segment has to offer. Come down to Kamloops Dodge and test drive one or all of these impressive additions to any household.